News Release
18
07Month
2023
CIMC Group Signed Strategic Cooperation Agreement with Baoshan District Government of Shanghai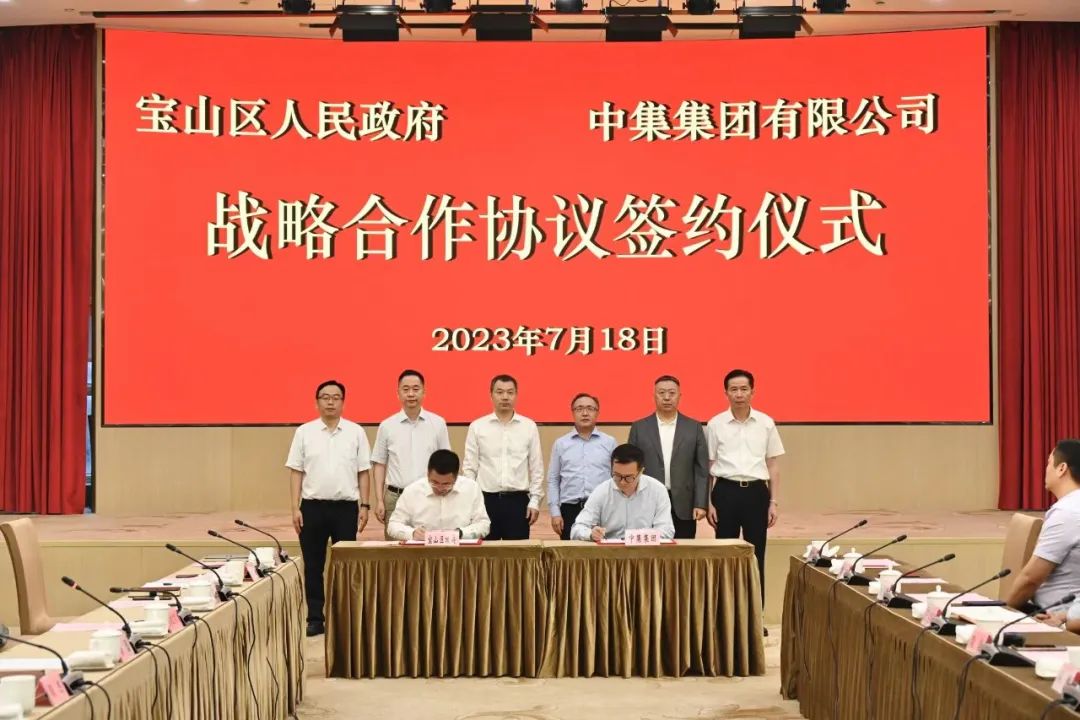 On July 18, CIMC Group signed a strategic cooperation agreement with the Baoshan District Government of Shanghai. Based on the principles of "collaboration between the district and enterprises, win-win cooperation, and common development", both parties will leverage their advantages in resources, platforms, and more to establish a comprehensive, multi-sector, and close strategic cooperation relationship. Chen Jie, secretary of the Baoshan District Committee of Shanghai, and Gao Xiang, president of CIMC Group, attended the signing ceremony and delivered speeches. Zhai Lei, deputy district mayor of Baoshan District, and Tao Kuan, general manager of CIMC Group's Strategic Development Department, signed the agreement on behalf of both parties.
At the same time, CIMC Industry & City, CIMC Baowell, and CIMC Vehicle Park also signed cooperation agreements with their respective towns or streets or relevant departments.
According to the agreement, the signatories will jointly accelerate regional transformation and development, create a highland for industrial development, and build an ecosystem for emerging industries. CIMC Group will focus on introducing and importing high-end equipment, biopharmaceuticals, and other industries that align with the positioning of Baoshan District of Shanghai, so as to expedite the functional transformation of CIMC Group's land and support the construction of Baoshan District as the main base for Shanghai's innovation and entrepreneurship, the main urban area of an international metropolis, and a model area for Shanghai's green and low-carbon transformation.