News Release
28
05Month
2021
CIMC signs a letter of investment intent with Zhaoqing to aid its high-quality developmen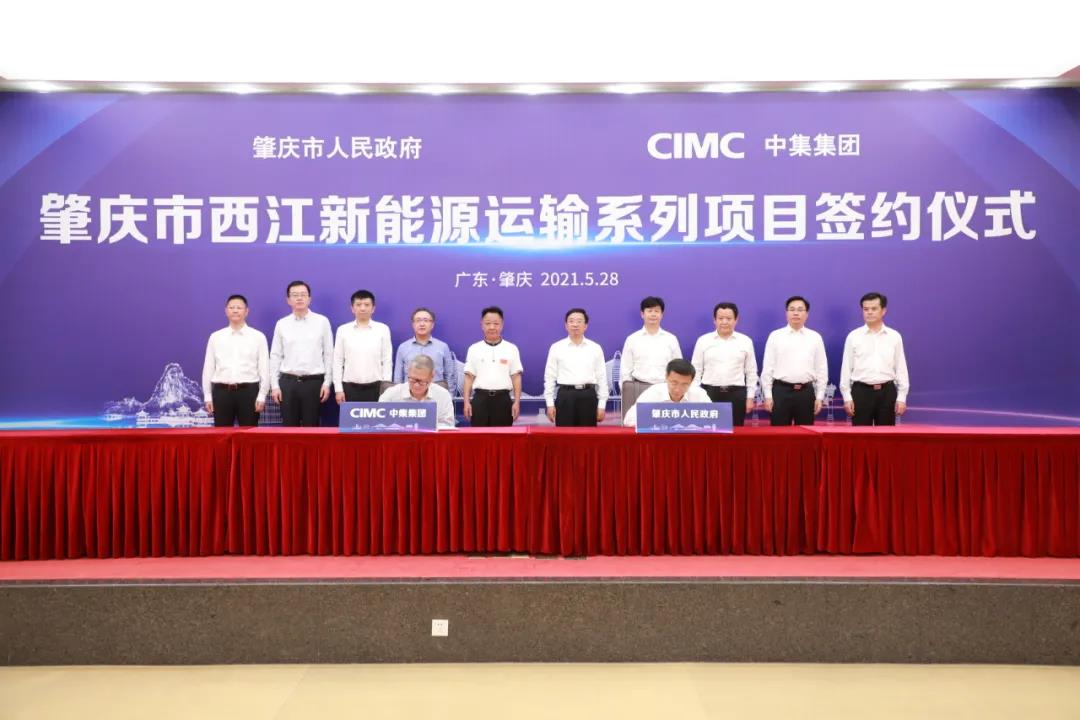 On May 28, CIMC's Chairman and CEO Mai Boliang and President Gao Xiang lead a team to visit Zhaoqing City, Guangdong Province, and have a discussion with Zhaoqing Municipal Party Committee Secretary and Director of the Standing Committee of the Municipal People's Congress Fan Zhongjie, Mayor Lu Yuyin and other leaders. They together witness the signing ceremony for the Investment Intent of the People's Government of Zhaoqing Municipality and CIMC on Promoting Xijiang New Energy Transportation Series Project in Zhaoqing City. CIMC says that it will contribute to the urban construction, industrial transformation and upgrading, and economic development of Zhaoqing by leveraging its own strengths in industry, capital and technology through the in-depth combination of resource endowment in Zhaoqing. As revealed at the signing conference, the intended amount of investment in Zhaoqing may reach tens of billions.
Upon consultation, Zhaoqing and CIMC will become long-term and stable strategic partners. The two sides will concentrate on cooperation in such fields as the innovation of bulk cement transport, smart pig raising, LNG energy supply, upgrading of firefighting and rescue equipment, modular buildings, capital operation, industrial transformation and upgrading. CIMC will help Zhaoqing give full play to its geographical advantages of being located in the Guangdong-Hong Kong-Macao Greater Bay Area and the Xijiang River Economic Belt and further advance the social economy, urban construction, and industrial transformation and upgrading towards green, sustainable, and high-quality development.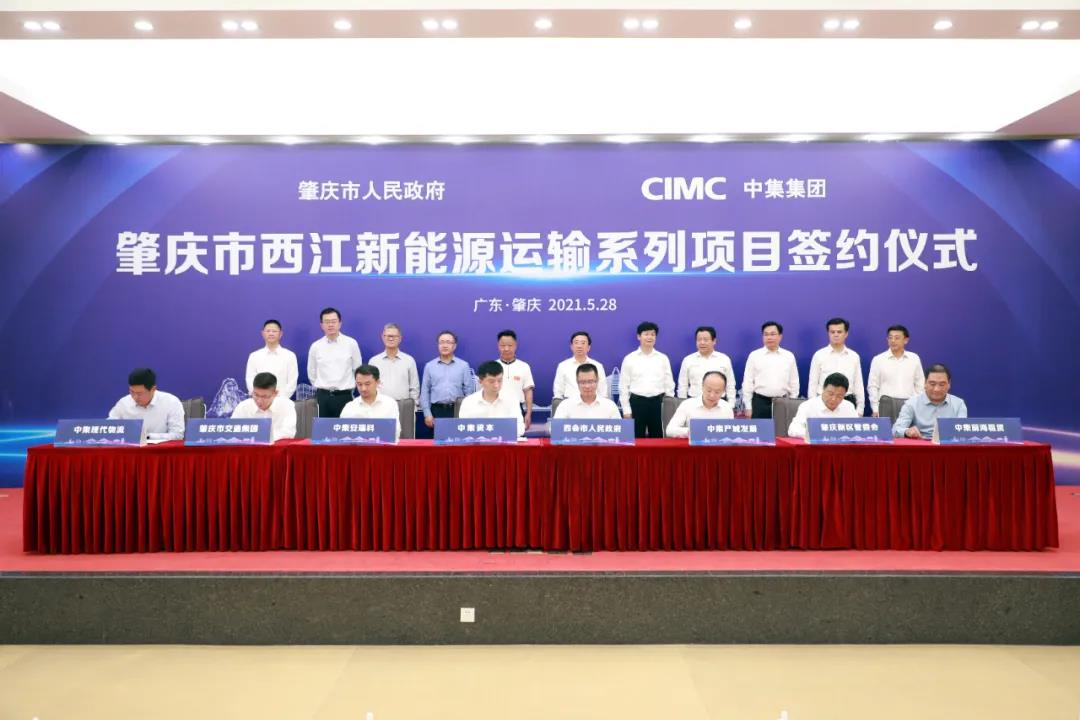 CIMC's Chairman and CEO Mai Boliang said in his speech, "Thanks to Zhaoqing Municipal Party Committee, the People's Government, enterprises and all sectors of society for their continuous strong support to the development of CIMC in Zhaoqing. The future development planning of CIMC in Zhaoqing will follow the new development concept of the central government. CIMC will go all out and play the leading role in the future cooperation projects between the two sides. He wishes that the cooperation project between CIMC and Zhaoqing will be carried out successfully and yield fruitful results as early as possible to help Zhaoqing achieve faster industrial upgrading and high-quality development.