News Release
12
01Month
2021
CIMC Wins RMB170 million Joint Bid and Joins Hainan Free Trade Port Construction with Modular Construction
At the beginning of the new year of 2021, the consortium formed by Shenzhen CIMC Architectural Design Institute Co., Ltd. ("CIMC Architectural Design Institute" for short) and China Construction Science and Industry Co., Ltd., with the absolute advantage and the highest comprehensive score of 93.65 points, successfully won the bid for the EPC project of Haikou Jiangdong New Area-Enterprise Port Level 1.5 Project (Phase I) of Hainan Free Trade Port, with the project contract amount exceeding RMB 170 million. CIMC Architectural Design Institute will undertake all the design tasks and the production, manufacturing, transportation and installation of modular building parts characterized by a high prefabrication rate.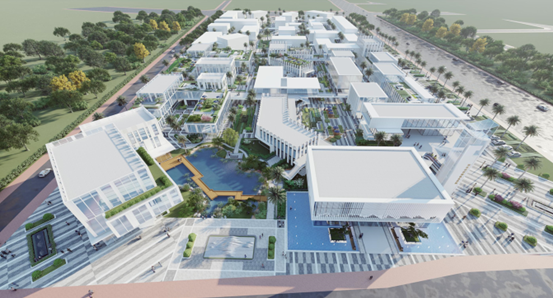 It is reported that this is the first time that CIMC's modular construction has won the bid in Hainan Free Trade Port, which means CIMC will deeply participate in the construction of Hainan Free Trade Port with this advanced building mode. The first phase of Jiangdong New Area-Enterprise Port Project has a total construction area of 22,800 m2. CIMC Architectural Design Institute is responsible for overall planning and design, architectural design, interior design, landscape design, floodlight design, etc. The modular construction area of the project is about 16,000 m2, totaling 296 modules. According to the requirements of the bid-winning notice, the total construction period of the project is 90 calendar days and the delivery will be completed before March 31, 2021.
It is understood that the tank-type steel structure integrated modular construction of CIMC is an excellent innovative technology under the trend of building industrialization. Most of the structure, maintenance, electromechanical parts and decoration of modular buildings are manufactured in factories, with a prefabrication rate of more than 90%, which is an advanced building form with the highest industrial assembly rate of buildings at present. After the production, modules can be transported to the project site immediately and quickly hoisted and installed like building blocks.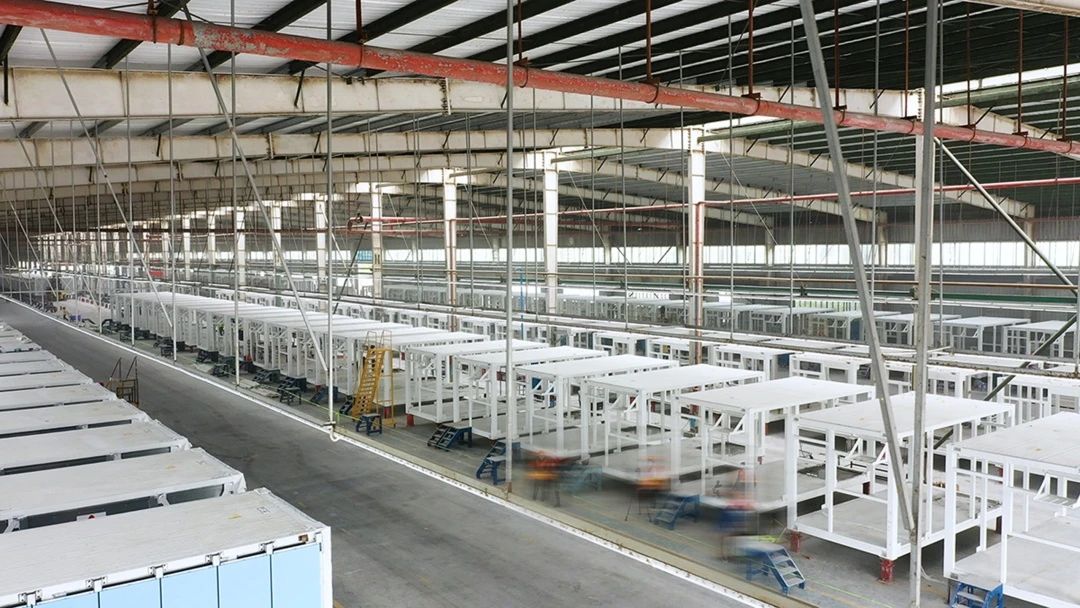 The advantages of modular construction include: firstly, the rapid prototyping can meet the development needs of the New Area in the short and medium term; secondly, the ownership of land use can adopt the nature of temporary buildings, and the approval procedures will be greatly simplified. However, the temporary construction is not for temporary use (the service life of CIMC modular buildings can reach the permanent building standard of 50 years), which is convenient for adjusting the land planning in the later period to adapt to the rapid iterative development of the New Area; thirdly, modular buildings can be disassembled, moved and reused. If the development plan of the New Area is adjusted in the later period, these building modules can be disassembled and transported for reuse.