News Release
20
12Month
2019
CIMC and Yantai municipal government enter into strategic agreement to prepare to build the north headquarters of China Offshore Group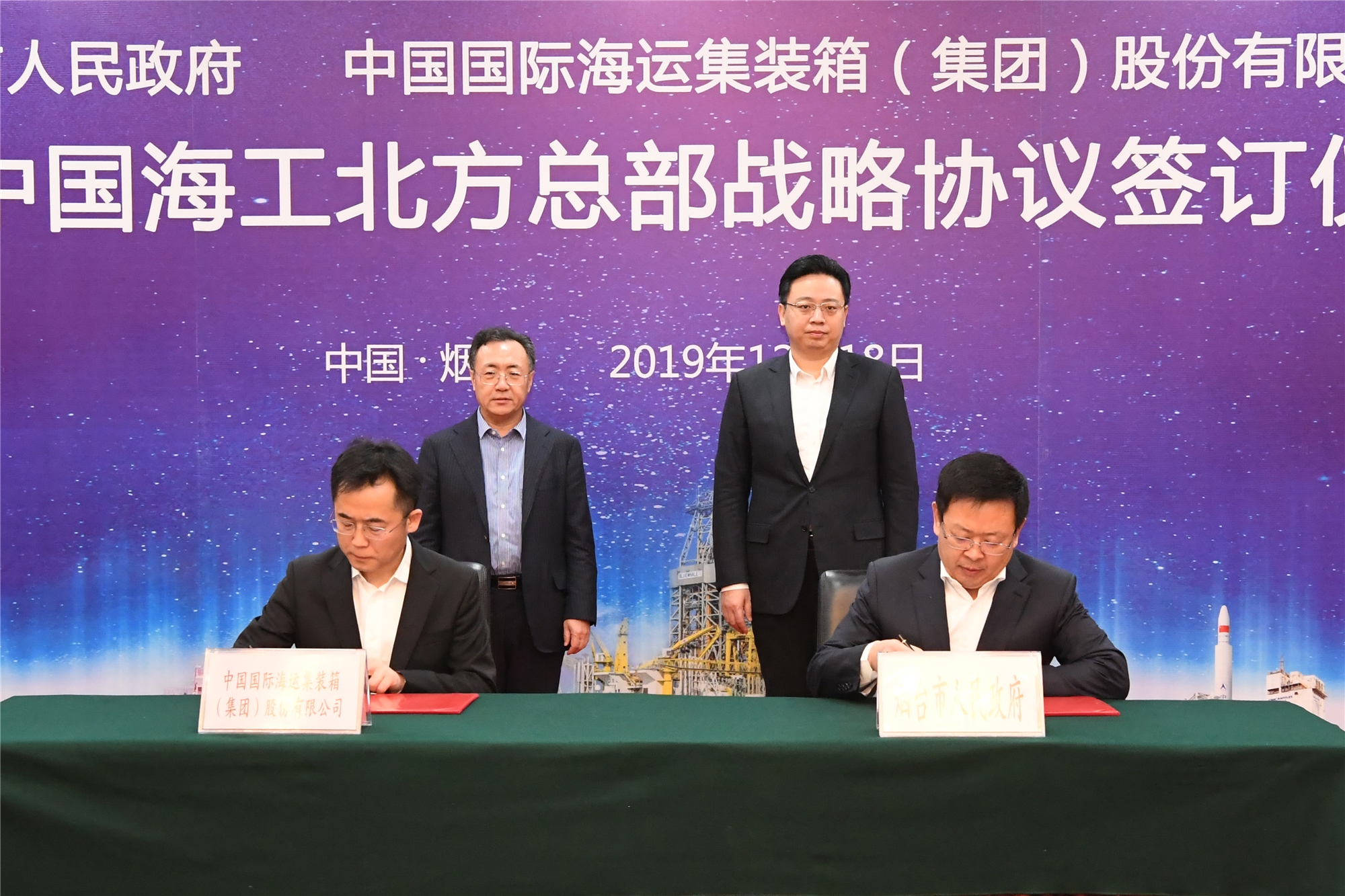 On December 18, CIMC and Yantai municipal government entered into a strategic agreement on the preparation to build the north headquarters of China Offshore Group. Deputy Secretary of CPC Yantai Committee and Yantai Mayor Chen Fei, Deputy Mayor Zhang Dailing, Deputy Secretary of CPC CIMC Committee and CIMC's Executive Vice President Gao Xiang, Secretary of CPC CIMC Raffles Committee and CIMC Raffles' President Wang Jianzhong were present at the agreement-signing ceremony.
Chen Fei and Gao Xiang jointly unveiled the plaques of the north headquarters of China Offshore Group and Yantai Deep Blue Marine Fisheries Co., Ltd. Zhang Dailing and Wang Jianzhong signed the agreement on behalf of Yantai municipal government and CIMC and jointly unveiled the plagues of CIMC Offshore New Growth Driver R&D Center and CIMC Offshore Oil and Gas R&D Center.
According to the agreement, the two sides will jointly prepare to build the north headquarters of China Offshore Group and turn it into the carrier for Yantai to carry out a series of marine demonstration projects. Yantai is one of three core cities leading the replacement of old growth drivers with new ones at Shandong Province, and CIMC is a multinational industrial group committed to serving global customers and a world's leading logistics equipment and energy equipment supplier. On the basis of respective resource advantages and in consideration of future development strategies, the two sides will take the offshore engineering, energy and chemical equipment, marine resource development, special-purpose vehicles, modular buildings, firefighting equipment, containers, cold chain logistics and industrial parks as the lever, give full play to CIMC's industrial, capital and technological advantages and Yantai's advantages in locations and supporting industries, and take current cooperation to a deeper level.