News Release
01
07Month
2019
CIMC to build China's first intelligent and facial recognition parking garage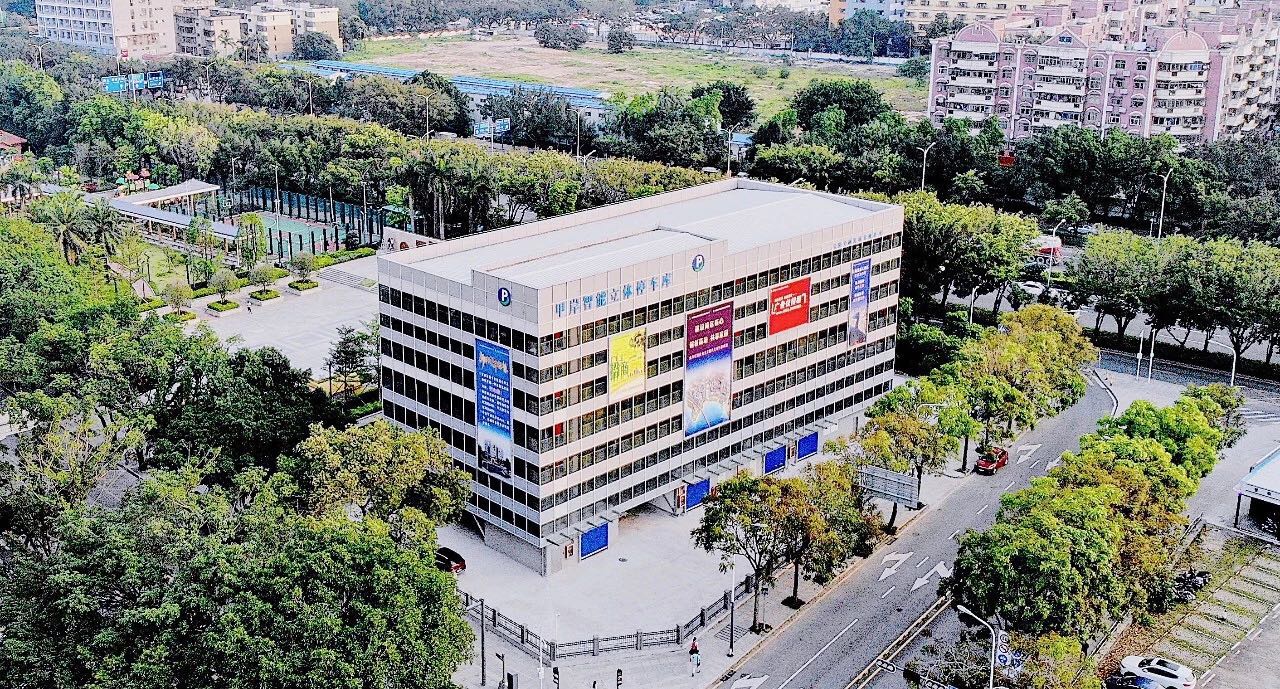 In May, Jiaan public intelligent mechanical stereo garage was formally put into operation at Baoan District, Shenzhen. So far, it has effectively and efficiently solved the parking space shortage in the region and played an exemplary role in the construction of intelligent parking systems in the city. Jiaan Project is the first public intelligent mechanical stereo garage in Baoan District, and it is the first one in China that can offer vehicle in and out services via facial recognition system. The garage was designed and built by Shenzhen CIMC Intelligent Parking Co., Ltd (SCPC).
According to a responsible person with SCPC, the garage has 4 entries and exits at the ground floor. Users may park or get back their cars through 5 patterns, namely facial recognition, fingerprint recognition, long-distance mobile phone APP, scanning bar codes, and swipe card. The fast time for parking and getting back a vehicle is 60 seconds, and the average time is 90 seconds. In particular, the garage has preserved 53 parking and erected 15 charging stations forparking and charging new energy vehicles.
Facial recognition is the highlight of the garage and attracted great attention. After the parking system was put into operation, a number of residents specially drove here, parked their cars and had their faces recognized, noting that it was an amazingly unbelievable feature. When parking a car, after the facial recognition, the door of the vehicle hall will automatically close, and within no more than 10 minutes, a webcam will show that the car has been sent to the designated parking space; when getting back a car, after the facial recognition, the car will be sent back to the vehicle hall, and then the user will drive his car away. The operating procedures are simple and convenient.
"This is the first facial recognition feature enabled parking garage. Its success is in part attributable to our great designing system and industry-leading relocation equipment", said the responsible person.
SCPC is a member in the first group of companies that engaged in the intelligent parking business and won the mechanical parking equipment production permits from the State and proud to be a leader in the industry. With its core technologies for intelligent mechanical stereo garage and proven track record of standard business operations over the past 20 years, the company is capable of deeply understanding customers' demands and accurately translating them into actual projects. So far, CIMC Intelligent Parking has extended its business reach throughout the country and successfully delivered hundreds of thousands of intelligent parking spaces nationwide.
"Currently, Shenzhen is speeding up the public garage expansion and intelligent parking network construction. With the expertise in the areas, SCPC will seek to make more achievement after the Jiaan Project and enable Shenzhen to gain a head start in the automatic parking garage construction".