News Release
22
02Month
2019
C&C Trucks is rated as the "2019 Chinese Truck Users' mostly Preferred and Trusted Engineering Transportation Vehicle"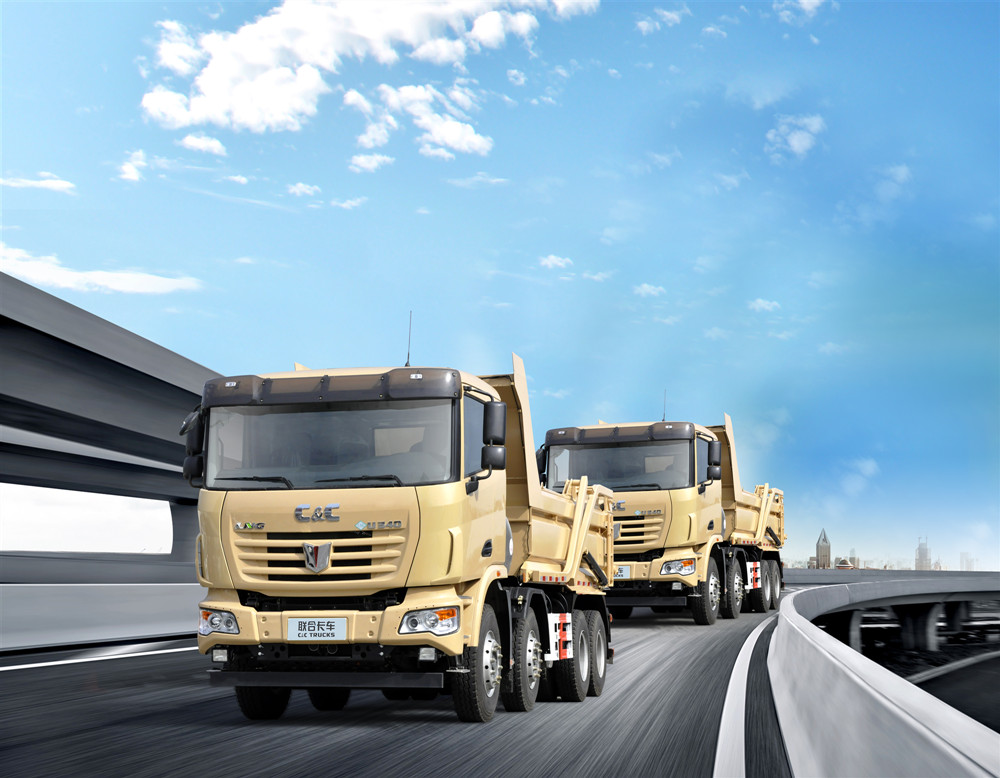 On February 22, at the "Discovery & Trust - Truck Owners Survey and Appraisal Awards Ceremony", which was hosted by chinatruck.org, C&C Trucks' new-type urban intelligent and environmentally friendly dumpers were rated as the "2019 Chinese Truck Users' mostly Preferred and Trusted Engineering Transportation Vehicle".
As the central government begins to pay more attention to environmental protection, the local governments have released proper policies, and the competent authorities have launched the Blue Sky Protection Campaign, the truck and transportation industry is moving along the track of energy efficiency, environmental protection, economy and intelligentization. In particular, there is much higher requirements for dumpers. In this context, C&C Trucks has carefully studied industrial demands and the national situations, and then developed the new-type urban intelligent and environmentally friendly dumpers.
The new dumper is equipped with diesel-gas engines and fueled by LNG, and its maximum power is 370hp. Compared with diesel dumpers, the new product's emission of CO drop by over 90%, hydrocarbon drop by over 70% and nitrogen oxide drop by over 35%, and it produces no particulate matters and can achieve the zero emission of PM2.5 substances. As for the design of packing box, the new dumper adopts fully closed electric folding cover, integral side skirts plate, closed rear door, intensified horizontal and vertical bars, rear door locking mechanism and other cutting-edge controls and features, so it generates no drops of construction wastes. Its fuel cost is 25% to 35% lower than that of diesel trucks.
In addition, the intelligent performance and reliable aftersales service of the new dumpers are popular with users. It uses advanced CAN-bus control technology and is equipped with intelligent devices such as Smart-M G7 intelligent management system, face recognition based anti-fatigue system, dumper analyzers, and 6 intelligent video cameras and 8 radars for lane departure prevention, so as to fully supervise the status of the vehicle and provide real-time status for drivers and occupants. At the same time, the complete set of aftersales system, especially the promise that the "service must be in place within a specified period of time", has offered users more guarantee.
As Chinese government has continuously raised its requirement for environment protection, C&C Trucks has specially developed and manufactured the urban intelligent and environmentally friendly dumpers that meet the requirements provided in different policies and contributed to the success of the campaign to make the sky blue again.