News Release
19
09Month
2023
CIMC's Intelligent Aquaculture Brings Fresh Aquatic Products to the Table
In recent years, relying on the national policy and guidance of promoting rural revitalization and accelerating the modernization of agriculture and rural areas, CIMC container segment has been built based on the driving platform of "Container+" new development, and has relied on its existing advantages of Xinhui CIMC to apply the water treatment integrated equipment technology amassed over the years to fishery industry by adopting the "dual cycle" aquaculture system. In addition, CIMC invested RMB20.00 million to build a modern fishery science and technology demonstration base, and formally established CIMC Fishery Technology Co., Ltd. ("CIMC Fishery") in September 2022. This represents that CIMC's "Container+" has been formally extended to modern fishery domain, and promoted the development of traditional fishery industry chain towards a more efficient and intelligent way.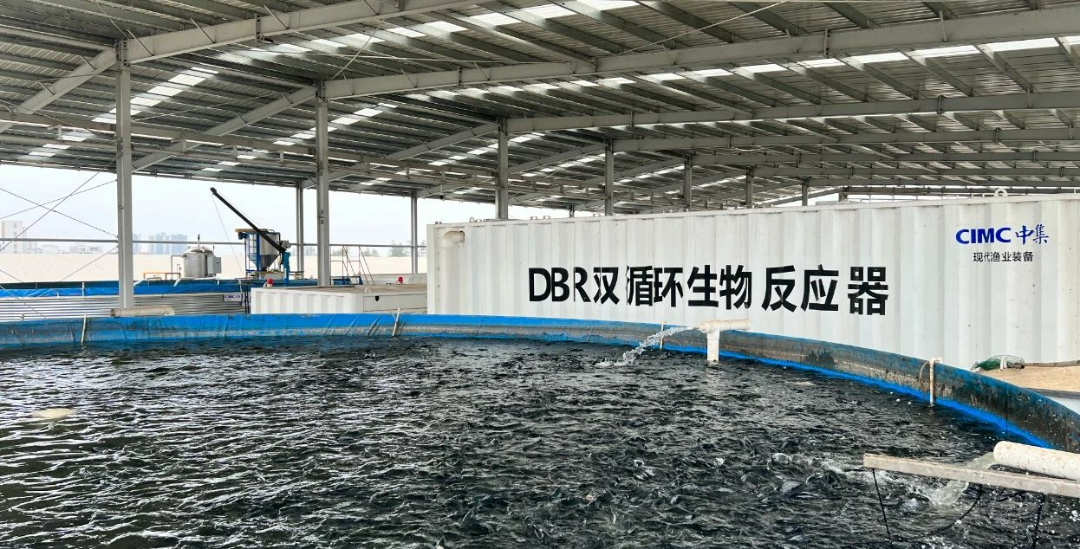 Aquaculture Ponds with "Dual Cycle" Aquaculture Systems
It is understood that CIMC Modern Fishery Science and Technology Demonstration Base is divided into two phases, both of which have already been put into operation. At present, it mainly focuses on R&D test. The first phase covers a land of approximately 18 mu, in which the aquaculture area includes 8 aquaculture ponds and source water/tail water treatment area, with a total of 2,400 cubic meters of aquatic water. The second phase covers a land of approximately 10 mu, all of which is the aquaculture area, including 24 aquaculture ponds, with a total of 2,400 cubic meters of aquatic water. The volume of aquatic water for the base is comparable to the volume of 11 standard swimming pools.
When walking into the Modern Fishery Science and Technology Demonstration Base, what you see is a series of 1.5-meter-high, 10-meter-wide enormous aquaculture ponds, with each pond containing approximately 15,000 jin of fish. The base adopts the modern aquaculture technology of "Container + Aquaculture", which transfers the fish to grow in the aquaculture ponds in a favorable environment.
Each aquaculture pond is equipped with a containerized water treatment unit. Each aquaculture pond and container fishery equipment constitute a set of relatively independent "dual cycle" aquaculture system, including recycling water treatment system, source water treatment system, tail water ecological treatment system and tail sewage resource treatment system, which can achieve the effect of high-density breeding, guaranteed production, disease prevention, and necessary treatment of pollution.
In addition to the "dual cycle" aquaculture system, the base has a "smart fishing farm digital platform", which integrates the IoT, big data, artificial intelligence, digital twins and other cutting-edge information technology to achieve a full range of operational standardization, management digitization, decision-making intelligence and a whole process of traceability, with the digitalization safeguarding the high-quality aquaculture.
In the future, CIMC Fishery will rely on the advantages of equipment manufacturing and scientific and technological innovation to improve the whole industry chain operation, and strengthen efforts in the fields such as aquaculture system and equipment R&D and manufacturing, aquaculture operation, feed research, fresh food distribution, and production and sales of pre-made dish from aquatic products, so as to contribute to the modernization and high quality development of fishery industry, and rural revitalization with the empowerment of high technology.