News Release
27
07Month
2023
CIMC Signed a Memorandum of Understanding with Eternal Tsingshan Group and Templewater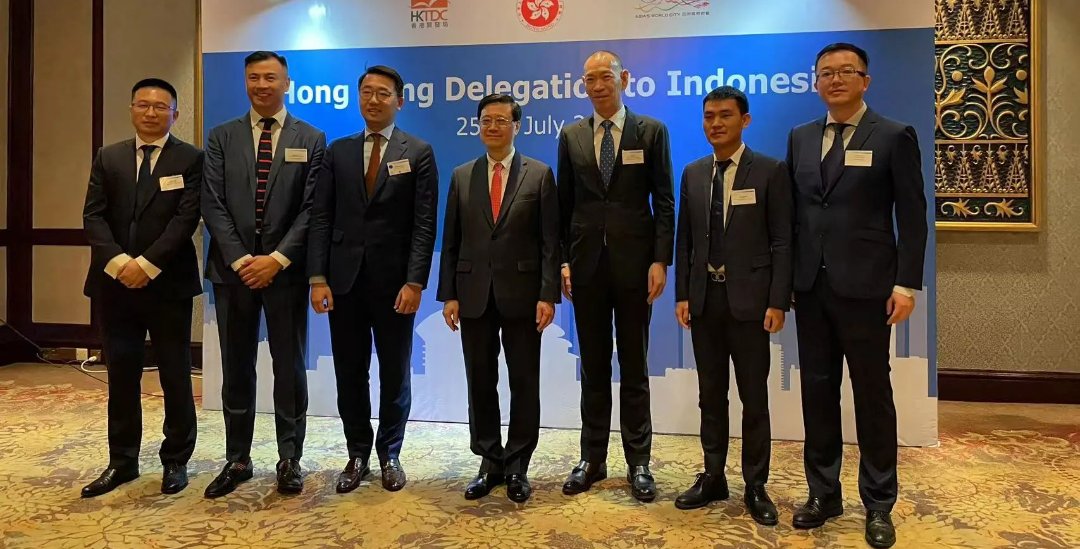 On 26 July, CIMC signed a memorandum of understanding (MOU) with Eternal Tsingshan Group and Templewater in Jakarta, Indonesia, in the presence of Mr. John Lee Ka-chiu, the Chief Executive of the Hong Kong Special Administrative Region. The three parties undertook to be partners of each other in the spirit of "close cooperation, complementary advantages, joint innovation and pioneering ahead", and to carry out all-round and in-depth cooperation in multiple channels, fields and levels on the basis of the MOU.
Yu Yuqun, vice president of CIMC, Tao Kuan, general manager of Strategic Development Department of CIMC, Xiang Binghe, chairman of Eternal Tsingshan Group, Ye Changqing, vice president of Eternal Tsingshan Group, Cliff Zhang, founding partner and CEO of Templewater, and Michael Chou, partner of Templewater, attended the signing ceremony.
According to the MOU, in order to deeply implement the sustainable development strategy of "peak carbon and carbon neutrality" and the national development strategy of "Belt and Road", the three parties agreed to make full use of CIMC's industry-leading advantages in equipment manufacturing, logistics services, etc., and give full play to Eternal Tsingshan Group's advantages in nickel iron, new energy batteries and local resources in Indonesia, and to leverage Templewater's resource advantages in capital operation and development of Hong Kong's new energy application scenarios, by which it will promote in-depth cooperation in new energy through an alliance among strong partners, form a regional cooperation model that takes Hong Kong as a hub and radiates to Southeast Asian markets, thereby jointly building a win-win cooperation and partnership for sustainable development.
In the future, the three parties will fully leverage their respective advantages in regional, industry, and capital resources, actively seize the opportunities for the development of the new energy industry under the global energy restructuring trend, and carry out in-depth cooperation in various aspects such as business, technology and strategic investment. Together, it will contribute to China's early realization of "peak carbon" and "carbon neutrality" goals, which are important for building a community with a shared future for humanity.