News Release
08
07Month
2021
CIMC Vehicles Listed on GEM of Shenzhen Stock Exchange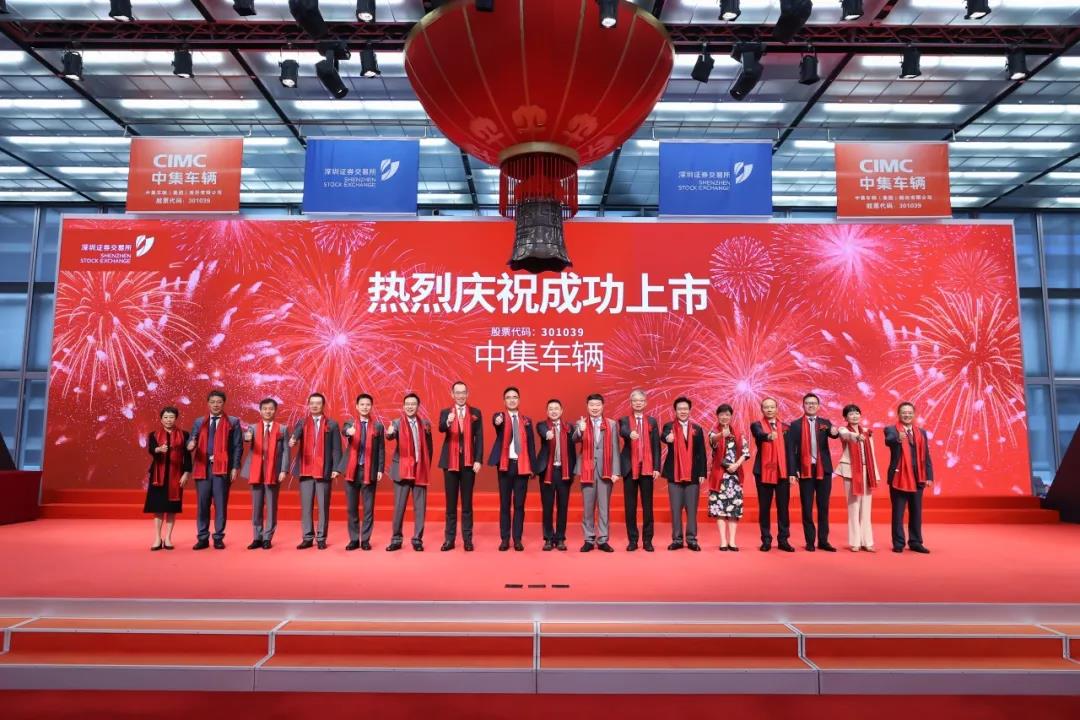 On July 8, CIMC Vehicles (Group) Co., Ltd. (hereinafter referred to as "CIMC Vehicles"), A subsidiary of CIMC, was officially listed on the Growth Enterprise Market (GEM) and successfully achieved the A+H dual listing, with listing codes of 301039.SZ and 1839.HK respectively.
After the listing, CIMC will hold 50.23% of CIMC Vehicles and will continue to control CIMC Vehicles and consolidate its financial statements.
As a global leader in the high-end manufacturing of semi-trailers and special vehicles, CIMC Vehicles has issued about 253 million shares at the issue price of 6.96 yuan per share on the GEM, raising a total of 1.758 billion yuan.
In terms of investment orientation, CIMC Vehicles will continue to invest in the construction of "high-end manufacturing system", including digital transformation and research and development projects, upgrade and new lighthouse factory projects, new marketing construction projects, as well as repayment of bank loans and replenishment of working capital. By the time the market closed at noon on July 8, the A-share price of CIMC Vehicles had risen by more than 150%, and the market was optimistic about its development prospects.