News Release
15
01Month
2021
Delivery of 100,000-ton Energy Station Reported by Xinwen Lianbo and CIMC Raffles Participated in the Construction
On January 14, the world's first 100,000-ton deepwater semi-submersible oil production and storage platform, "Deepwater No.1" energy station, independently developed and built by China, was delivered and set off in Yantai, Shandong Province. This is a major breakthrough in China's deepwater oil and gas field development capability and the construction level of deepwater marine engineering equipment, with great significance to enhance China's marine resources development capability, ensure national energy security and support the strategy of a powerful marine country.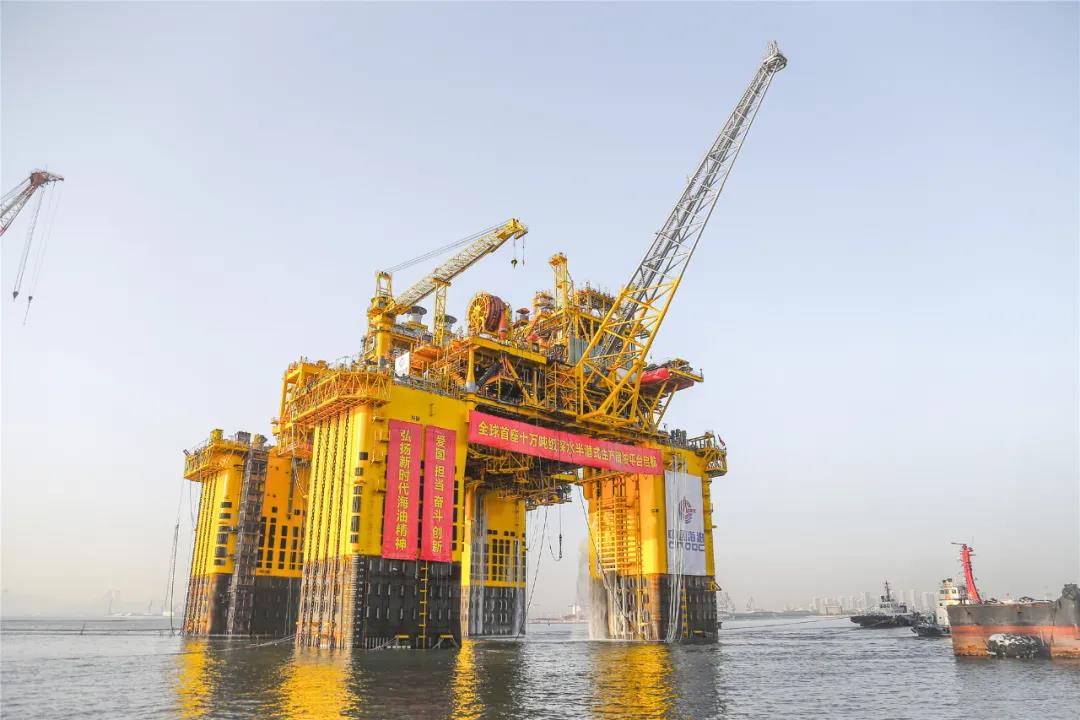 The "Xinwen Lianbo" program of the China Media Group reported the news of "Deepwater No.1" in the form of a broadcast flash on the same day. In the nearly 20-second pictures, the scene of "Deepwater No.1" energy station sailing out from the port was majestic. It is understood that the hull module construction and the final closure service of the energy station were provided by CIMC Raffles, and the energy station was also delivered at and set off from Yantai CIMC Raffles wharf.
The "Deepwater No.1" energy station will be pulled southward from the Yellow Sea area under the joint traction of three high-powered tugboats and arrive in Lingshui sea area southeast of Hainan Island in February to implement on-site installation of oil and gas production facilities for the development of Lingshui 17-2 gas field, China's first 1,500 m deepwater self-operated large gas field. The project has achieved 3 world-class innovations in the construction phase, used 13 domestic pioneering technologies and overcome more than 10 industry problems. It is a comprehensive work in the field of China's marine engineering construction.