News Release
24
10Month
2020
CIMC Tianda deepens cooperation with Benz in firefighting of Daimler Trucks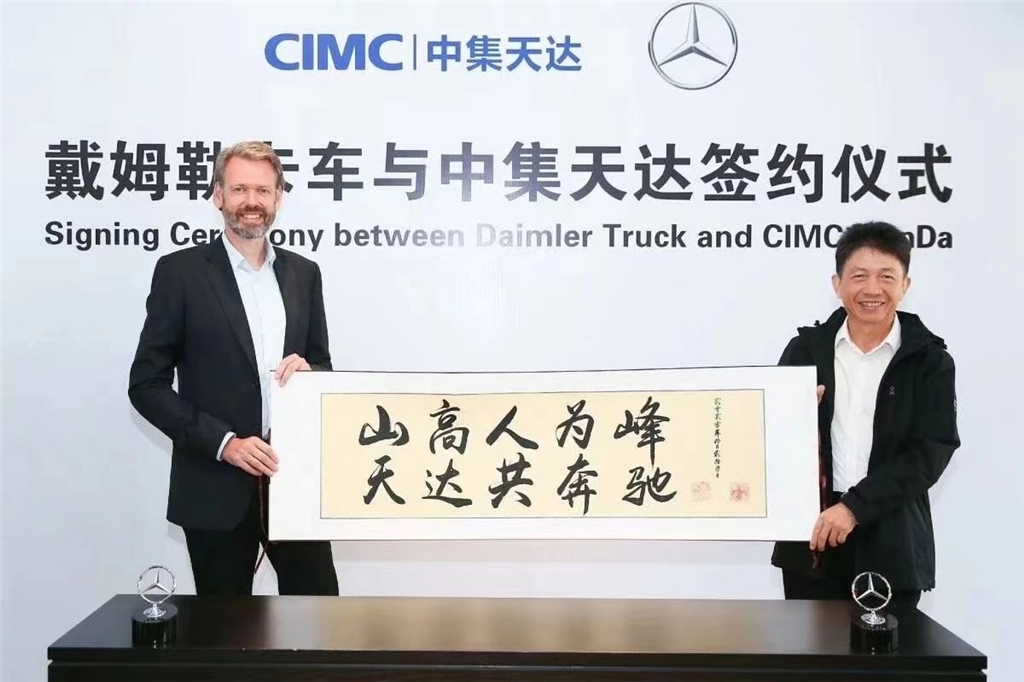 October 24, CIMC Tianda and Daimler Truck held a signing ceremony in Huangshan, Anhui Province to sign a cooperation intention for the coming year on the Mercedes-Benz Arocs fire-fighting chassis that meets the National Standard Six. Taking this opportunity, the two sides also held a Mercedes-Benz Arocs fire-fighting chassis technical seminar to discuss in depth the characteristics of the new generation of Mercedes-Benz fire-fighting chassis products for trucks and the technical scheme for the two sides to deeply link up and realize customized modification.
Zheng Zuhua, Executive Director and CEO of CIMC Tianda Holdings, said: "We are very pleased to be able to reach a cooperation with Daimler Truck, a leading chassis supplier for fire rescue vehicles. Daimler Truck's pursuit of technological innovation and its adherence to product quality coincide with CIMC Tianda. We will join hands to provide customers and society with high-quality fire-fighting vehicle products and services."
Ralf Kraemer, Chief Executive Officer of Daimler Trucks and Buses China Ltd., said: "Daimler Truck has served China's firefighting industry for nearly 20 years and has established a deep foundation for cooperation with professional firefighting refitting manufacturers in China. We look forward to joining hands with CIMC Tianda to build stable, reliable, flexible and durable fire fighting vehicles and equipment that meet the actual use scenarios and continue to help ensure the safety of people's lives and property. Adhering to the common pursuit of providing customers with high-quality products and services through innovation and technology, we will sincerely cooperate to create value through professionalism and jointly promote innovation and breakthroughs in fire vehicle products and technology. "
Sichuan Chuanxiao, Shanghai Jindun and Jietong Fire Truck, the refitting enterprises under CIMC Tianda, are all first-class manufacturers of fire engines and rescue equipment in China. They have fire engines and fire equipment in complete categories and functions and provide perfect fire services. In the past ten years or so, these enterprises under have maintained a close cooperative relationship of mutual trust with Daimler Trucks. This further cooperation will not only further consolidate the cooperative relationship between the two sides, but also promote the business expansion of the two sides and open a new chapter of cooperation.