News Release
19
10Month
2020
"Bohai Hengda" built by CIMC Raffles was launched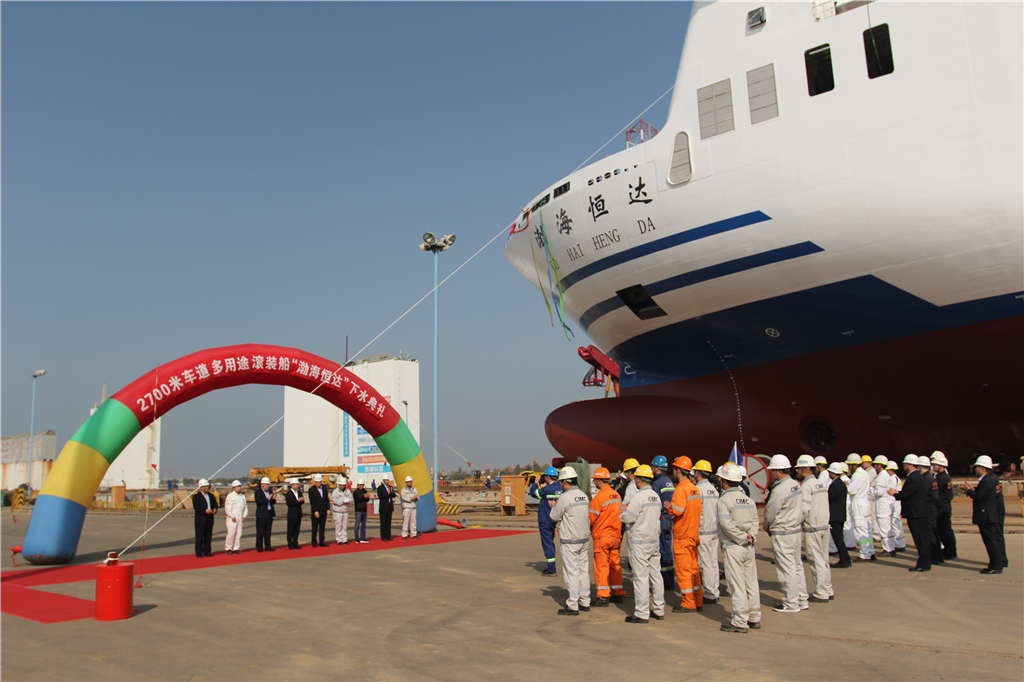 On the morning of October 19, Bohai Hengda, the multi-purpose ro-ro ship with a 2700-meter lane built by CIMC Raffles Offshore Engineering Pte Ltd (hereinafter referred to as "CIMC Raffles") for Bohai Hengtong Ferry Co., Ltd. was successfully launched in Longkou Factory of CIMC Raffles.
Bohai Hengda is the second ro-ro ship launched by CIMC Raffles after the first sister ship "Bohai Hengtong" in September. The total length of the ship is 189.9 meters, its molded width is 26.4 meters, its upper deck height is 15.4 meters, its lane with a width of 3 meters is about 2700 meters; it has a 3-floor vehicle compartment and a draft of 6 meters; the endurance is up to 5000 nautical miles, and its service speed can reach 17 knots (about 31.5 km/h). The ship is currently the largest multi-purpose ro-ro ship in Asia.
It is worth mentioning that Bohai Hengda has a lane of about 2700 meters long. Bohai Hengda can load as many as 232 cars (suppose each car is at one time10 meters long and 2.5 meters wide on average), excluding some safe spaces and passages inside the ship.
During the construction period, the project faced the challenge of global epidemic, and the construction of key sections and the supply of materials were affected accordingly. CIMC Raffles stuck to the planning node, input high-quality technical strength, management and construction teams, made concerted efforts to ensure the quality and made every effort to make progress. With the efforts and support of the government, the ship owner, the classification societies, the design company, suppliers, contractors and other parties, CIMC Raffles successfully launched the ship as planned, providing a strong guarantee for the timely delivery of the project.