News Release
07
07Month
2020
"Wonderland Yantai" Drilling Platform Discovers Oil and Gas in North Sea of Norway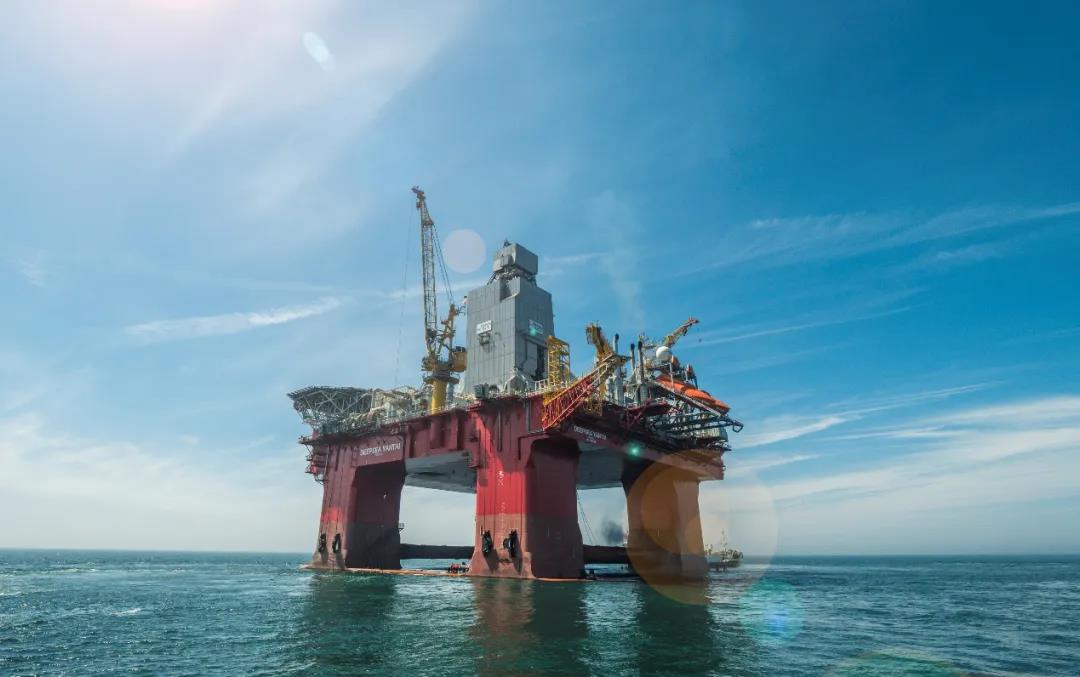 Recently, the semi-submersible drilling platform "Wonderland Yantai" managed by the asset operation & management company under CIMC discovered oil and gas while operating in the DUGONG block in Norway's North Sea.
The "Wonderland Yantai" drilling platform is tailored for the North Sea by CIMC Raffles. The platform has a total length of 106.75 meters, a molded breadth of 73.7 meters, a draft capacity of 21 meters, a working water depth of 500 meters and a drilling depth of 8000 meters. It is specially designed for the Norwegian Continental Shelf and the Barents Sea. It is equipped with NOV's newly designed derrick system, with a designed service temperature of minus 20 degrees to meet the requirements of ice grade. The platform is also configured with DP3 dynamic positioning system and 8-point mooring system; Anti-icing measures such as electric heat tracing or windproof walls have been added to all peripheral Class I safety equipment of the platform. Wind-proof walls have been installed in most part of the drilling area to ensure the normal operation of the platform in severe cold environment. The platform meets the world's most stringent Norsok (Norwegian Petroleum Industry Technical Regulations) standard and is classified into DNV.
In March 2019, CIMC Raffles signed a drilling service contract with Neptune. In June 2019, the "Wonderland Yantai" drilling platform set sail for Norway's North Sea to execute the above contract. The platform obtained the AOC certificate required for operations in the waters in October 2019. In November 2019, the platform started drilling operations in the North Sea in Norway as planned. Due to its efficient and stable operation performance, "Wonderland Yantai" platform has been praised by Neptune many times. Because of its efficient and stable operation performance, "Wonderland Yantai" has been praised by Neptune Energy, a client partially owned by China Investment Co., Ltd. multiple times. It is estimated that the current drilling efficiency will increase by at least 20%, far exceeding expectations.
At present, the offshore asset fleet operated and managed by the asset operation & management center of CIMC Raffles, taking Yantai and Singapore as the centers, is expanding to seven regions around the world, where they are carrying out drilling and other service operations and providing high-quality and efficient asset services for international mainstream oil and gas companies and operators.