News Release
15
06Month
2020
CIMC Enric Supports Maiden Voyage of China's First Hybrid Ship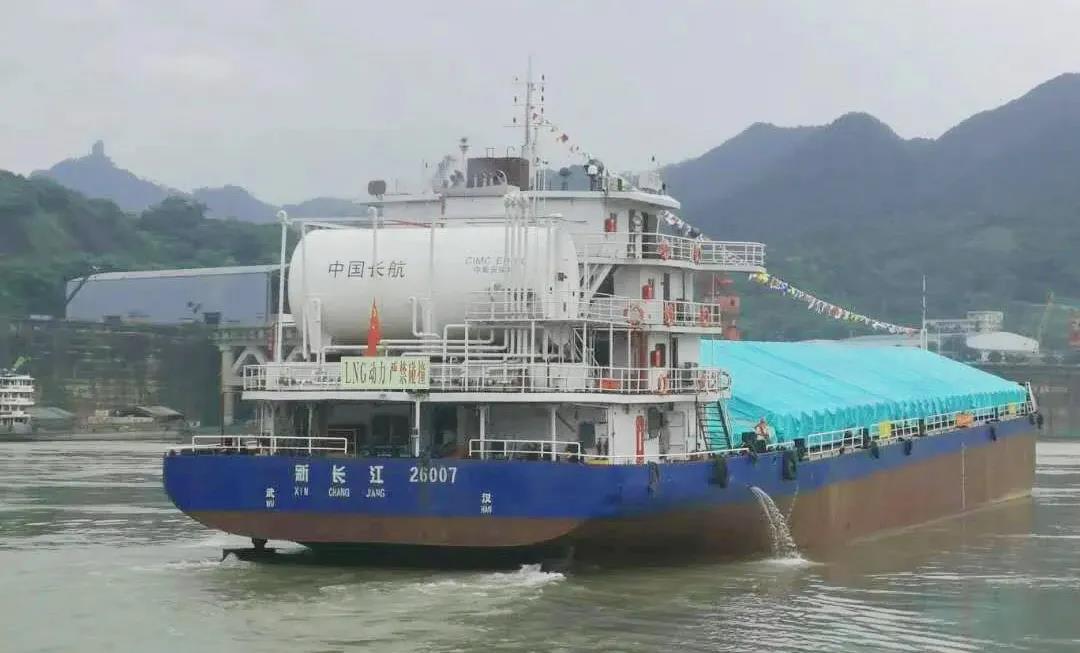 A few days ago, China Yangtze Shipping Group Co., Ltd. (CSC) held the maiden voyage ceremony of the "New Yangtze River 26007", a converted clean energy ship, in Chongqing. It was reported that this ship is China's first oil, gas and electricity-powered hybrid inland river ship, and its general contractor for technological transformation is CIMC Enric.
Yang Xiaohu, Executive Director and General Manager of CIMC Enric, attended the ceremony. While extending warm congratulations to CSC, he also expressed his great honor for CIMC Enric to participate in the clean energy ship renovation project as EPC general contractor.
Yang Xiaohu said in his speech that CIMC and CIMC Enric would unswervingly implement the national "Beautiful China" strategy and the "Green Development Strategy of the Yangtze River Economic Belt" and continue to contribute to China's victory in the battle to defend the blue sky, clear water and pure land.
It was reported that the ship uses LNG (liquefied natural gas) as the main fuel, adopts dual power driven by DC network and propulsion motor, and can realize seamless switching of diesel / electric dual propulsion systems through PTI gear box, representing the most advanced technology of oil-to-gas conversion for domestic inland river ships, and it is a truly green and environment-friendly ship.
Compared with traditional ships, the ship's pollutant emissions are greatly reduced, nitrogen oxides are reduced by 90%, sulfur oxides and PM2.5 are close to zero emissions, and the phenomenon of "black smoke emission" is completely eliminated. Compared with traditional power ships, the "New Yangtze River 26007" can reduce fuel consumption by 10%, and the price cost can be reduced by 25%-30% year on year. The safety technology is guaranteed, energy conservation and environmental protection are effective, and economy and efficiency are notable. The ship is a typical demonstration ship built under the background of promoting the strategy of "Gasified Yangtze River". It will strongly promote the application of LNG clean energy in inland river shipping, which is of great significance to the ecological construction along the Yangtze River.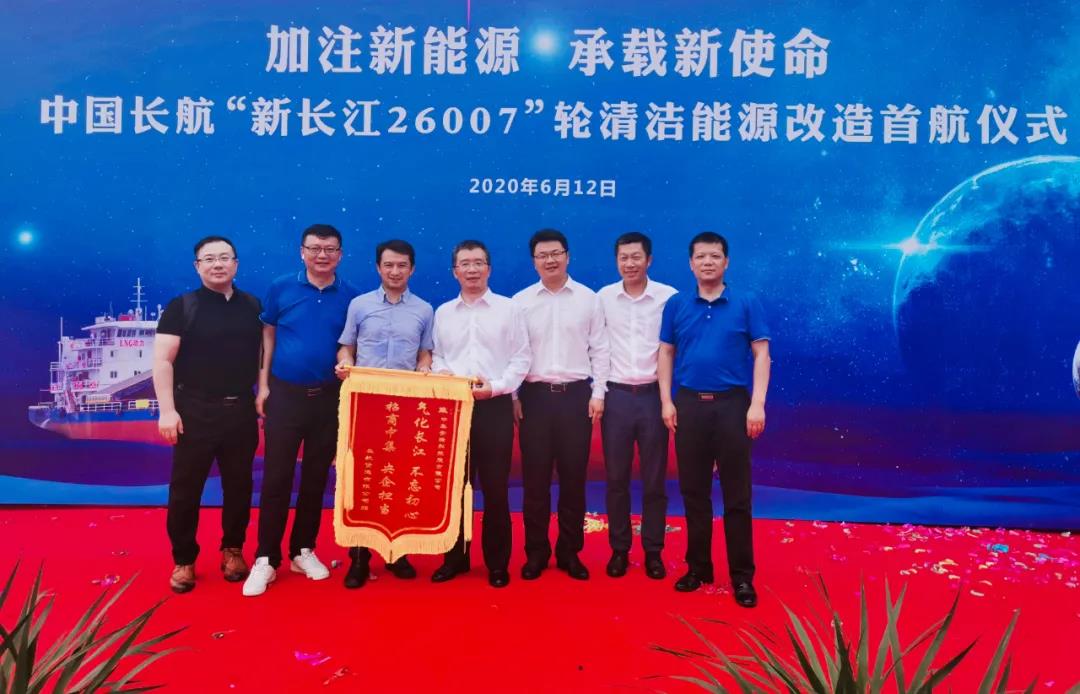 CSC expressed great satisfaction with the EPC project of the "New Yangtze River 26007" oil-to-gas conversion project contracted by CIMC Enric, and awarded a pennant to the company at the ceremony.
"The successful maiden voyage of the "New Yangtze River 26007" not only reflects the efforts and contributions made by CIMC Enric in using clean energy to help the high-quality development of green Yangtze River shipping, but also demonstrates its sense of social responsibility in the efforts to protect the mother river," Yang Xiaohu said.