News Release
13
12Month
2019
CIMC Logistics contributes to the delivery of world class offshore vessel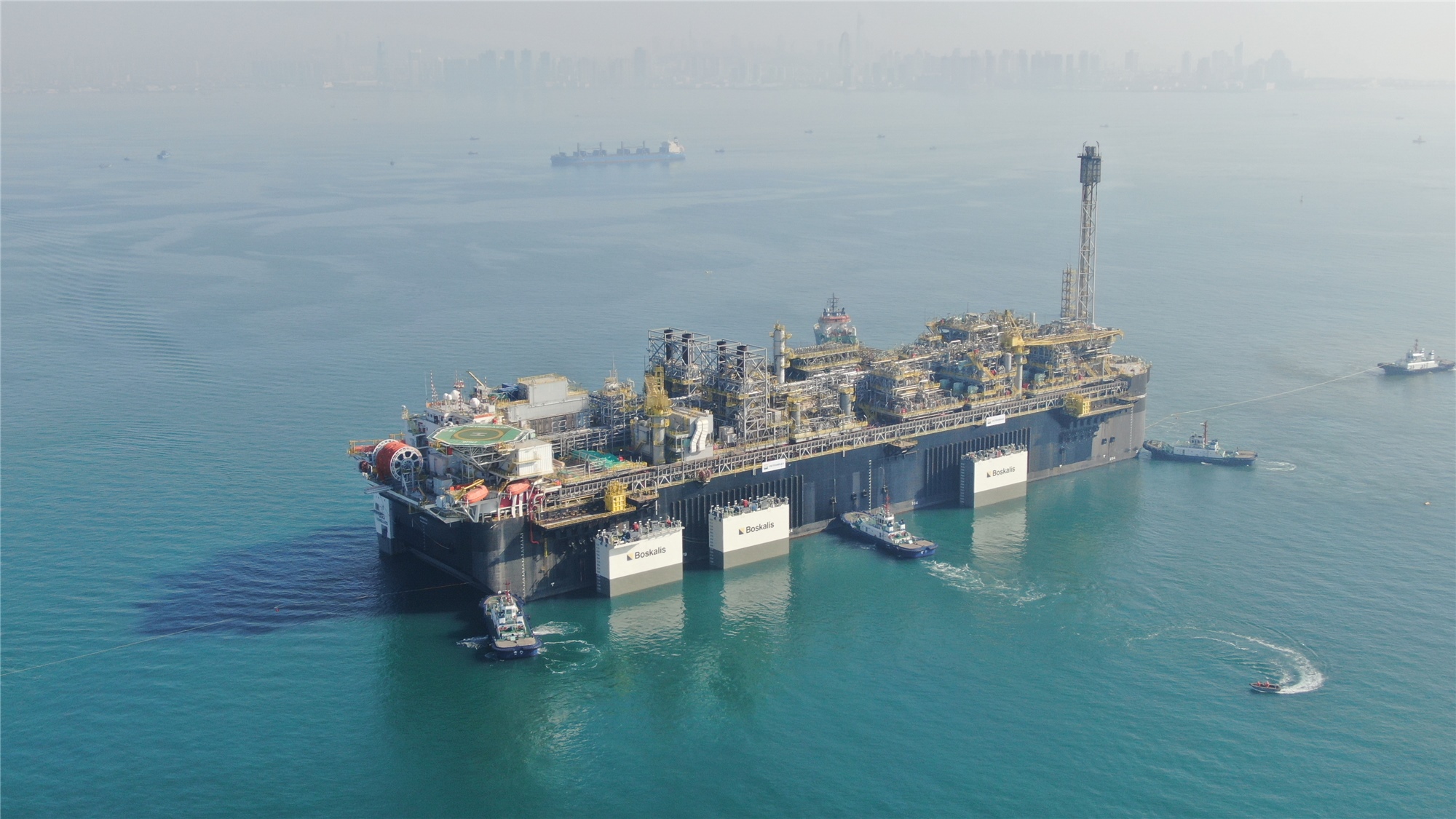 On December 4, China delivered its self-made world's top class 350,000 tons of offshore Floating Production Storage and Offloading (FPSO) unit P70 to Brazil in Qingdao City of east China's Shandong Province. It is noteworthy that Zhenhua Logistics Group, a member company of CIMC's Logistics Segment, has played an important role in the design and implementation of the transportation plans and helped with the operating formalities.
The 316-meter long and 74-meter wide P70 has a deck area equal to three standard football pitches. With a designed service period of 25 years, the facility can work in water as deep as 2,200 meters. With a maximum displacement of 350,000 tons, P70 is the world's largest-tonnage FPSO unit. Since the ocean titan is not equipped with power devices and cannot sail itself, it will be transported by Pioneer – a semi-submersible vessel with the world's largest loading capacity to Brazil. "In consideration of the significant importance of P70, we began the transportation explorations two years ago and came up with a series of customs clearance, loading and transportation plans. From September, we had a large number of discussions with the ship owner on the specific transportation operations. Through multiple operation maneuvers, result analyses, hazard elimination and timeliness confirmation, we produced perfect implementation plans. Thanks to the early-stage active participation and communication, we won a part of the business and participated in the transportation', said a responsible person of Zhenhua Logistics.
With the completion of the customs clearance formalities, the most important and difficult operation with most unexpected mistakes or accidents is to tow and load P70 onto the Pioneer. As the 90,000+ tons facility is equipped with complicated equipment at both sides of the hull and the safety distance between P70 and the Pioneer is 1.5m merely, the towing and loading operations impose rigorous requirements on on-site directors and operators. In particular, the towing vessel operators should have exceptional teamwork performance and ability and can expertly use natural conditions such as the tide, flow direction and speed of sea water and timely adjust the position of P70 to the expected position in accordance with the instructions of the on-site directors.
"The successful completion of the operation has laid a solid foundation for Zhenhua Logistics to further access to high-end offshore engineering agent business and exploit international offshore markets. In the future, we will strengthen the business development and management innovation efforts, push forward energy cooperation between China and countries involved in the Belt and Road Initiative, and contribute to the 'going global' of China's offshore engineering equipment", said the responsible person.