News Release
19
11Month
2019
CIMC SOE starts to build the world's biggest LNG bunkering vessel
Recently, CIMC SOE started the building of the hull for the first 20,000-m3 LNG (liquefied natural gas) bunkering vessel (S1043) – a part of the order for STOLT-NIELSEN GAS B.V. at Zhoushan Changhong International Shipyard Co., Ltd (Changhong International). S1043 is the world's biggest LNG bunkering vessel.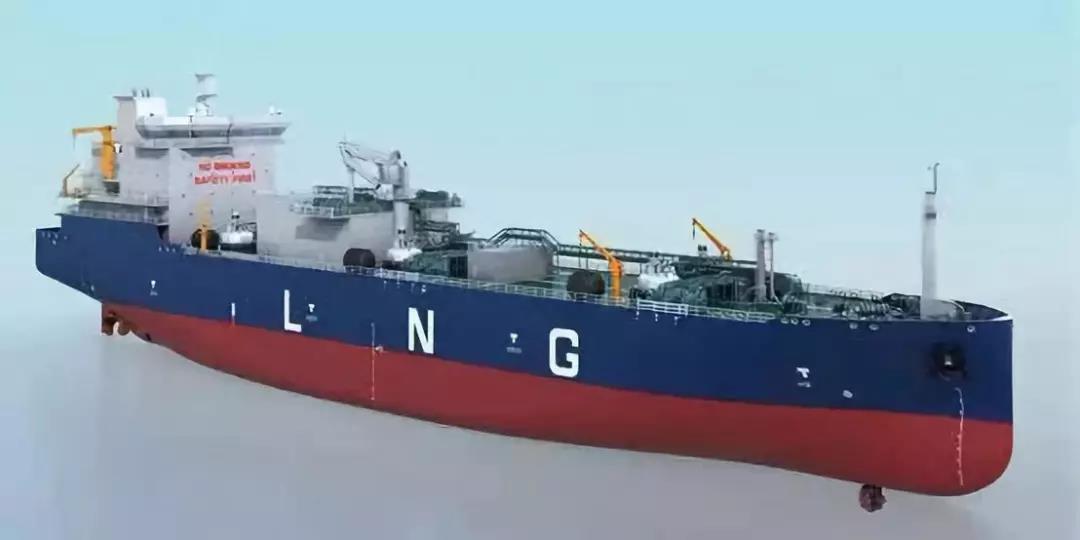 S1043 is the first vessel in the 2+2+2 order secured by CIMC SOE for the building of 20,000-m3 LNG transportation and bunkering vessels for STOLT-NIELSEN GAS B.V. With length of 159.7m, width of 24m and depth of 16.75m, S1043 meets the certification requirements of DNV-GL. S1043 is equipped with type-C double-body liquid tank. Featuring safety, energy efficiency and environmental protection, it represents the update of technology for LNG carriers since it can transport LNG and provide LNG for other vessels and terminals. STOLT-NIELSEN GAS B.V. is a wholly-controlled subsidiary of Avenir LNG, a joint venture by the world's largest chemicals shipping company Stolt-Nielsen and two LNG giants Hoegh LNG and Golar LNG, and it specializes in the small-scale LNG transportation and bunkering business.
CIMC SOE is a gas transportation ship design and manufacturing specialist with proven delivery records. In particular, it has delivered over 30 medium- and small-sized gas transportation vessels including 6 multipurpose LNG carriers of 27,500m3. The company has the world's most complete production line for medium- and small-sized type-C liquid tanks, and it has edited the industrial standard Cargo Tanks of Semi-pressurized and Semi-refrigerated Liquefied Gas Carriers and delivered over 170 liquid tanks and fuel tanks. The building of liquid tank part of S1043 started at the headquarters of CIMC SOE in the second quarter this year, and the building progressed smoothly as expected and has entered into the final erection stage.
CIMC SOE is a wholly-controlled subsidiary of CIMC Enric. Its cooperation with Changhong International – a shareholding subsidiary of CIMC on the construction of the 20,000-m3 LNG bunkering vessel is the first step forward towards fruitful cooperation in the days to come. During the construction of S1043 and other vessels in the order, CIMC SOE will give full play to its EPC competence and liquid tank and liquid cargo system design and building ability, and Changhong International will make best use of its high-quality vessel design, powerful strength of production and management teams and cutting-edge shipbuilding facilities, aiming to build best-in-class vessels and lay a solid foundation for securing more orders and building more vessels.