News Release
10
12Month
2018
UK's biggest modularized student apartment built by CIMC is put into operation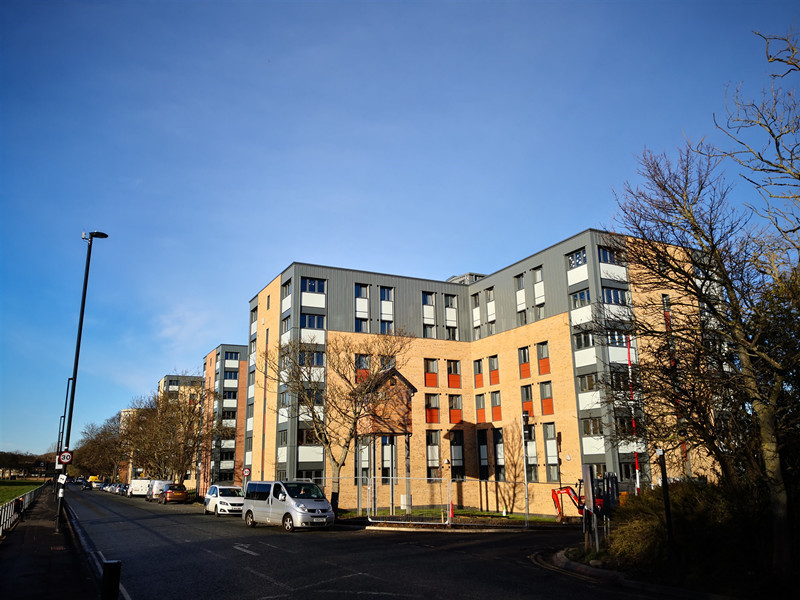 On December 10, 2018, Newcastle University held the opening ceremony for the newly built Park View Student Village (PVSV), and announced that the new student apartments were put into operation. PVSV is the biggest modularized student apartment in the UK, and it was built by CIMC Modular Building & Investment Co., Ltd. (CIMC MBI).
Galliford Try, general contractor of the project, chose CIMC MBI for the building of 6 student apartments. With a designed using period of 50 years and a total investment of 75 million pounds, PVSV is the largest project that Newcastle University has ever invested in.

"If the project is built in traditional ways, it will cost at least 3 years. In contrast, with the modules provided by CIMC MBI, we got the job done in 6 months – one sixth of the time previously scheduled", said Paul Milburn, Project Manager of Galliford Try, noting that "in addition, the use of CIMC MBI's modules means a big drop in comprehensive costs".
"Every module is given a unique reference number, and they are delivered in the same order as expected. When you are a part of the building process, you will be able to find what a remark job CIMC MBI has done", added Paul Milburn.

In consideration of the high quality of the products and excellent performance of CIMC MBI, the property owner and the UK building industry thumbed up for the company. Paul Bandeen, Accommodation Service Director of Newcastle University, said at the opening ceremony that "we are excited to see that today, new student apartments are available for our students. It is an important project of the University. I would like to say 'thank you' to those who help us create and provide first-class living environment for students". Professor Chris Day, Vice President of Newcastle University, said that "previously, our students thought highly of our accommodation conditions. Today, as the PVSV is put into operation, I cannot imagine how excited they will be!"
A responsible person of CIMC MBI responded to the good comments, saying that the modularized student apartments feature great economy and comfort, and they meet customer's requirement for the sustainability of the apartments. That is to say, new modules can be added to the apartments whenever there is new demand for more rooms.
With the innovative value injected into the student apartment by CIMC MBI, PVSV won the Most Innovative Project of the Year within a couple of weeks after it was opened, and it also won the Special Award for the Large Project subcategory of Northern county Institution of Structural Engineers Award.