News Release
01
01Month
1970
Ultra-deep water semi-submersible drilling platform Blue Whale Two returns after successful sea trials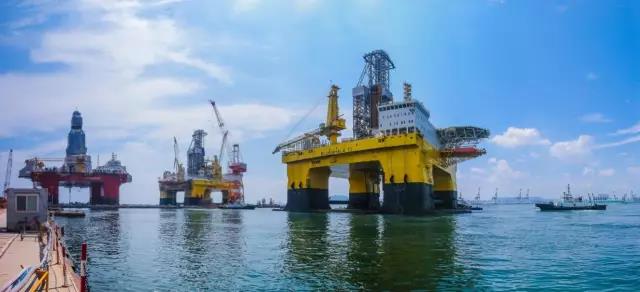 At 11:00 a.m. on August 22, 2017, Blue Whale Two, an ultra-deep-water semi-submersible drilling platform with dual-derrick rigs, which is designed and manufactured by Yantai CIMC Raffles Offshore Limited (CIMC Raffles), was pulled into the wharf of CIMC Raffles' deep-water base in Yantai by a tugboat against tides and waves after successfully completing its seal trials
The platform is the twin sister of Blue Whale One. Like its older sister, Blue Whale Two is the newest generation of ultra-deep-water semi-submersible drilling platform with dual-derrick rigs in the world and adopted Frigstad D90 as its basic design. Equipped with highly efficient dual-derrick rigs, the platform features the greatest operating depth and drilling depth in the world, suitable for 95% of deep-sea operation across the world. In particular, CIMC Raffles completed the whole specific designs, construction designs, building and commissioning of the project.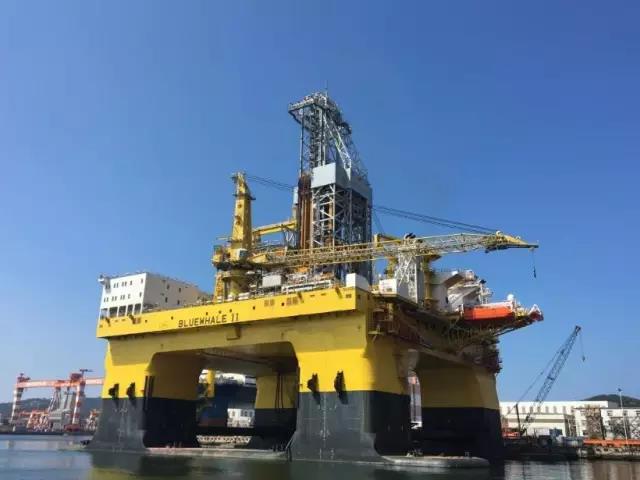 Compared with previous sea trials, Blue Whale Two's sea trials had great improvements in organization, coordination and sea trial techniques. Different departments of CIMC Raffles worked together and completed a series of large-scale functional tests, such as tests on propellers, unmanned engine room and PMS. In the final stage of the sea trials, under the leadership of leaders of the company, the project team made continuous technological breakthroughs and solved the technical difficulty of closed loop test. This is not only the milestone of the whole Blue Whale series project, but also the first time for China to complete the DP3 closed loop test on deep-water semi-submersible platforms.
The successful sea trial of Blue Whale Two proved that CIMC Raffles has a high-caliber, highly diligent and highly dedicated team, who has made full preparation for the delivery of the project driven by the idea of consistent innovations and lean management.